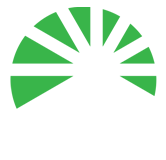 With countless factors to consider and decisions to be made along the way, making the switch to solar can be overwhelming. This is where ECG SOLAR team of specialists comes in to guide you on the right path to energy independence.
Whether it's residential, commercial, or an off grid system we'll be with you every step of the way to make sure you not only find the perfect solar solution for your property, but also make the most out of your investment for a long time to come.
ECG Solar is a quality solar installer for Texas, Colorado and more states to come.  We Install all forms of solar from residential, commercial, utility scale, and not so common solar, such as solar roofs and building integrated solar systems.
---