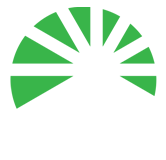 At ECG Solar, we offer a variety of solar solutions to help you reduce your bills and help the planet. From residential solar panel installations, commercial solar power projects and installation of Tesla Solar Roofs, we have you covered. No matter what your energy needs are, we can help you find a solution that works best for your home or business.
At ECG Solar we install Tesla Solar Roofs across the country for residential and commercial applications. We also carry a huge inventory of solar panels, batteries, racking systems & more!
ECG SOLAR SERVICES
We offer solar services that include: custom solar system design and installation, battery storage solutions, and energy management software.
This form will reach one of our solar consultants directly, and they will be back in contact with you within 24 hours!
[contact-form-7 id="131" title="Contact Page Form"]